Light work [PROXY, 2017.]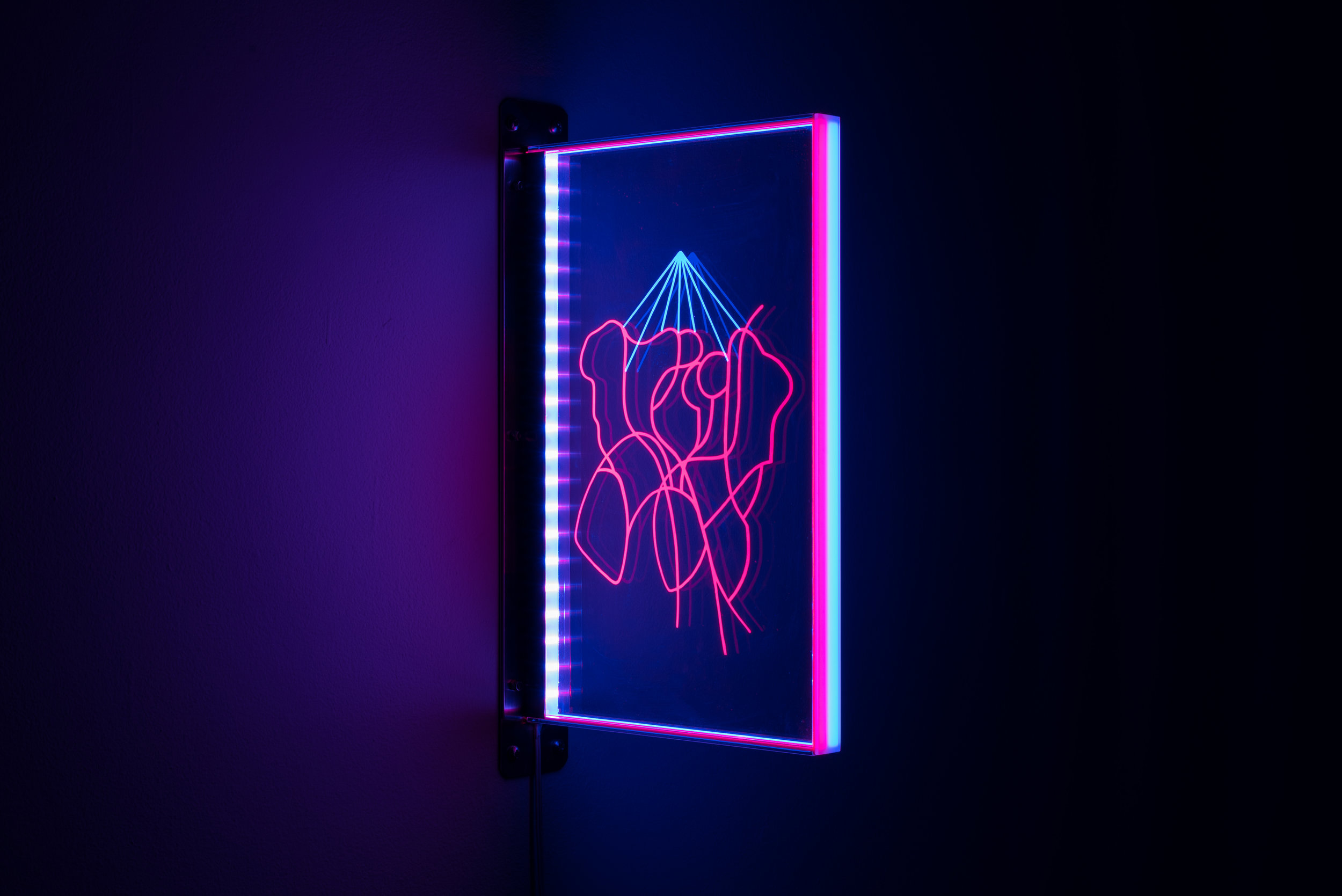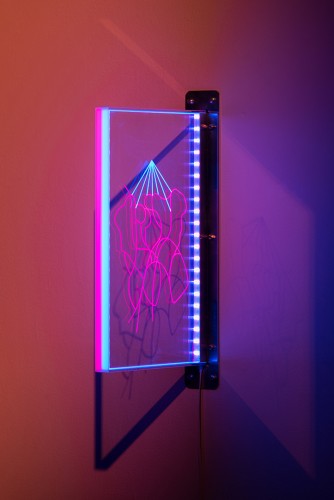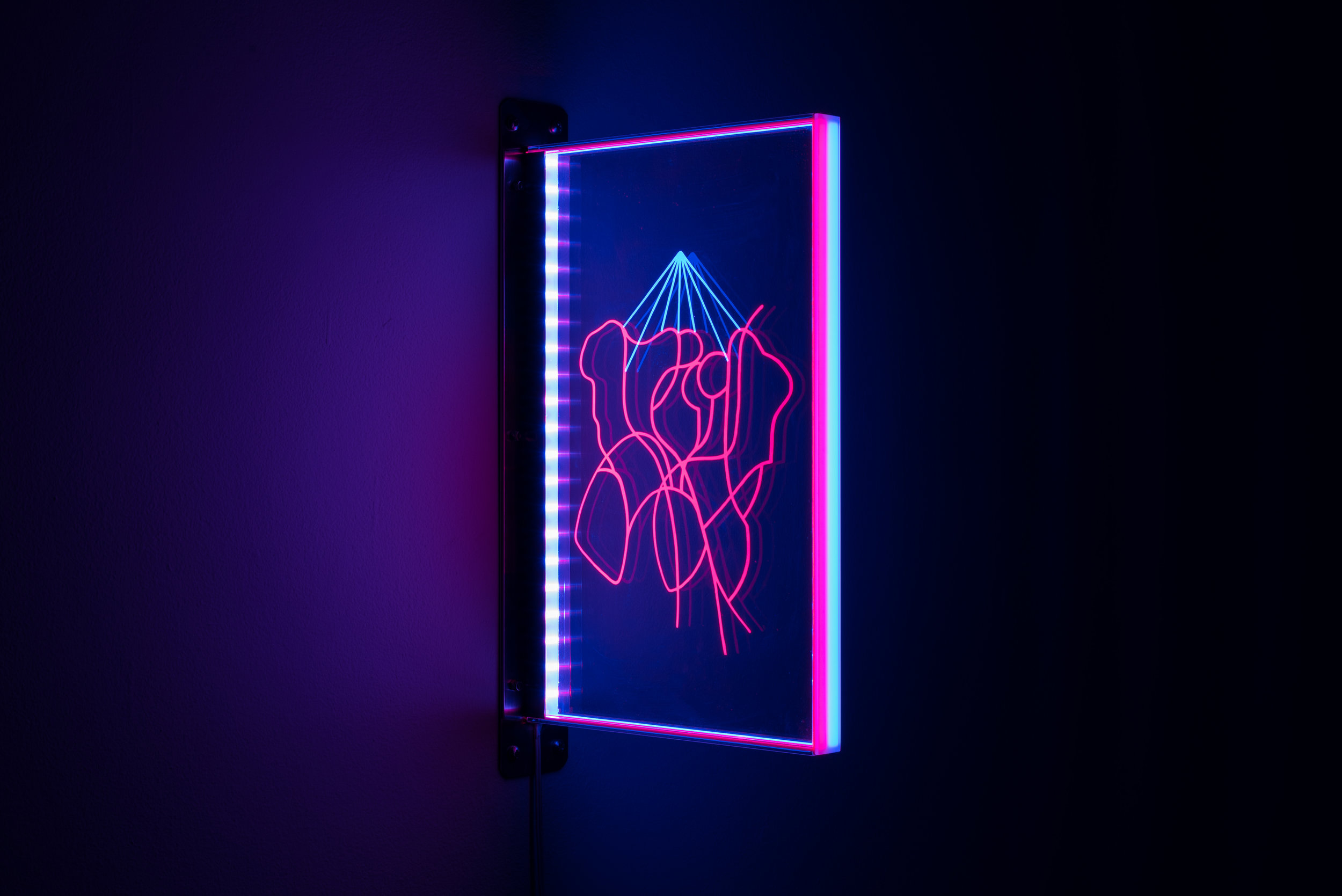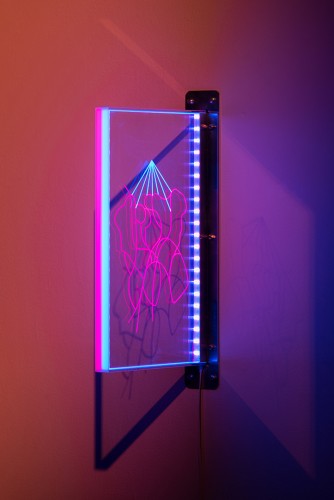 Light work [PROXY, 2017.]
Procy [light], 2017.
Edition of 3 + 1 AP.
One of my favourite works I ever made.
A linedrawing etched into perspex and lit by concealed blue and red LED strips which combine to emit a purple glow.
Proxy was originally exhibited at Bluecoat, Liverpool in 2017 in a solo exhibition of the same name.
View documentation by clicking HERE.
Wall-based light work.
Protrudes at perpendicular angle to wall.
LED bulbs, perspex, aluminium fittings.
380 x 210 x 40 mm.
UK courier cost included.
More about PROXY:
Proxy represents the idea that physiological and altered states can be transferred between and into bodies, including via proxy; by music or other vibrational means, and by the surrounding social and architectual contexts which determine how we experience our body and which aspects of self come to the fore. That we have the ability to identify with, and become, and absorb an external state into ourselves. To alter our emotional state and energetic frequencies in ways that by-pass the intellect of the ego and get straight to our core.
I have been interested in glass for its use is architectural and commercial signage, for the ways it becomes a means of determining ways in which a body is constructed. For example clinical or beauty related businesses. With this work, the focus is on the sensual, erotic, and flesh, and this idea that the club has the potential for heightened states and for uplifting experiences which arise when the body is in communion or synchronised with the sound and environment - affective and sub-linguistic modes which allow a deeper sense of connection to rise into awareness.